<< Back to Photo Album | < Previous Page | Next Page >
Sheldon/Key Wedding
6 October 2007
Wedding Ceremony
The church room at the Newman Center was perfectly decorated with the flower arrangements made by friends and family during the rehearsal. (Thanks guys, so much!) Ty brought his congas to provide the music for the ceremony.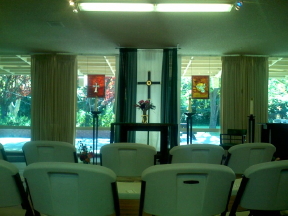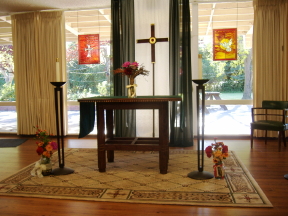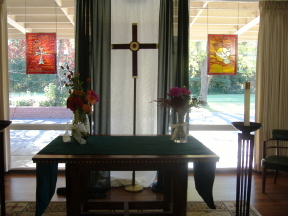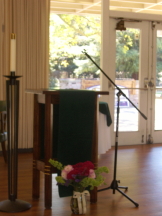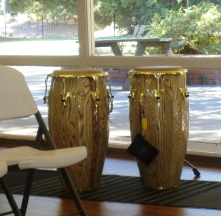 When Fr. George finally arrived, and threw on his robes, we got started. We processed to recorded bagpipe music, since Ty was part of the processional. In order of procession our wedding party included Fr. George Wanser, Theresa and James Sheldon (sister and father of the groom; no picture), Marlene and John Sheldon (mother and brother of the groom), Sonia and Ty Key (mother and brother of the bride), Corey Puccinelli (best man), Carmela Chavez-Liberman (matron of honor), Mike (repeat rant -- what professional wedding photographer gets a picture of everyone else processing in EXCEPT the groom!!), and Maya.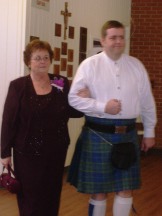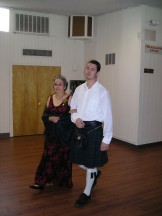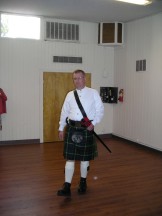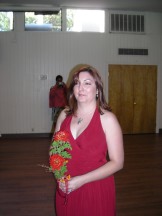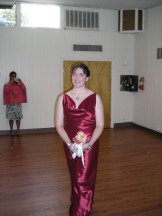 During the wedding ceremony Teri Sheldon and Annie Smith (friend of the groom) did readings, Adelaida Anderson (aunt of the bride) sang the Alleluia, and Tina Bartell (friend of bride and groom) did the prayers of the faithful. Ty Key played the congas in the background of the readings. We don't have digital pictures of everyone.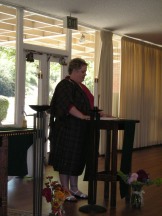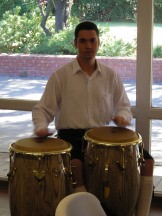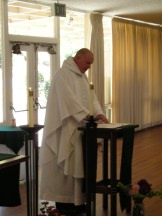 Then of course it was time for our vows and the exchange of rings. We were planning to do the traditional vows, since we had both been unsuccessful at coming up with our own vows. At the rehearsal, however, we both changed our minds (and found inspiration). So when we got home, the night before the wedding, we each wrote our own vows. There's something to be said for having the right inspiration!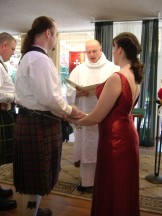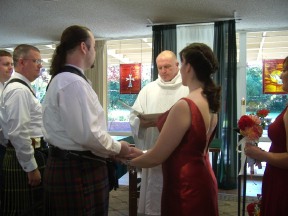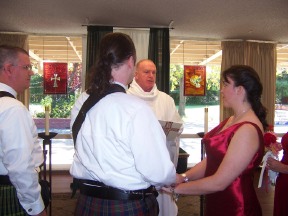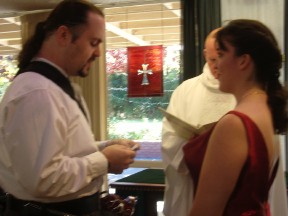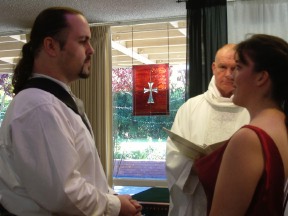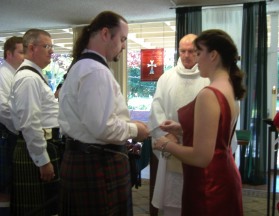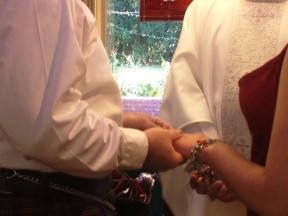 And then as official husband and wife, we recessed from the church to Ty's drumming.


---
When we got into the foyer, Mike pulled his sporran flask out (filled with Glenmorangie, of course) for a celebratory drink with friends, and the priest.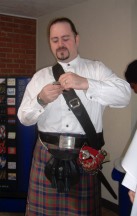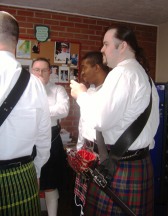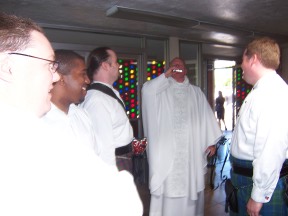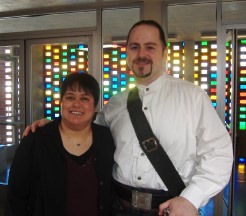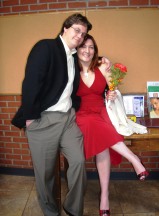 The professional photographer stole us away for pictures with Fr. George. Because we were outside for these photos, we didn't exactly have a receiving line; most of the guests must have left through the foyer at the time.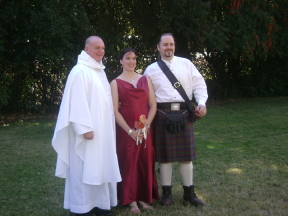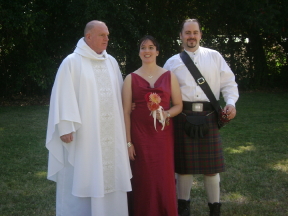 << Back to Photo Album | < Previous Page | Next Page >


Photos taken by Marlene Sheldon, Carmela and Michael Chavez-Lieberman, Eugenia Williams, Annie Smith, and Bill and Margaret Rapp.