<&lt: Back to Photo Album | < Previous Page | Next Page >
Sheldon/Key Wedding
6 October 2007
Before the Ceremony, p.1
The morning of the wedding ceremony started with the wedding party gathering at our house to wake up, get breakfast, and get ready. The professional photographer was also there to theoretically take pictures of us getting ready, but despite me specifically asking her to take pictures of the guys the only pictures she took were of me and my dress. Seriously, a wedding is more than one person, and who cares about a dress on a hanger anyway? Thankfully Carmela had a camera.

My mom also gave me the shrunken version of the hankerchief/quilt that I could actually carry during the ceremony.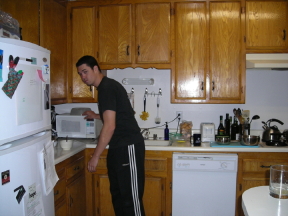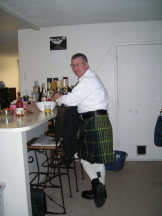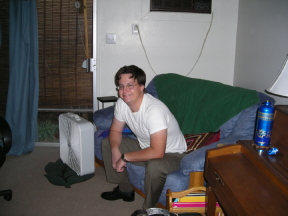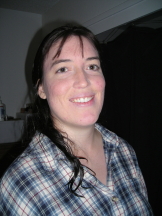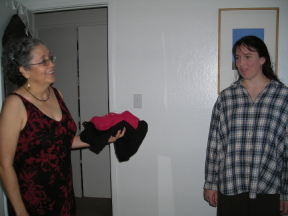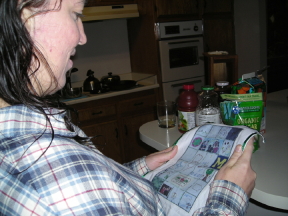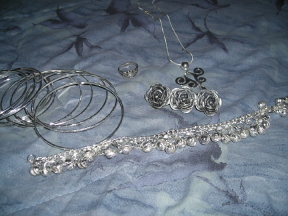 So the wedding party all headed for the church then, to do a quick set of group photos and get those out of the way. The photographer had left before us but went to the wrong church, so she was a little late starting our photos. Since we had a relatively short list of group photos it worked out fine and we had time to relax, hang out with friends and family that came early, and have some fun.

Most of the pictures below are somewhat random and candid pictures of the wedding party hanging out before, during, and after the formal photos. The wedding party consisted of: Mike (groom), Maya (bride), Corey (best man), Carmela (matron of honor), John (groomsman & groom's brother), Teri (groom's sister), Ty (bride's brother), James & Marlene (groom's parents), Sonia (bride's mother), and Gene, Howard, Darren, and Chris (ushers).


---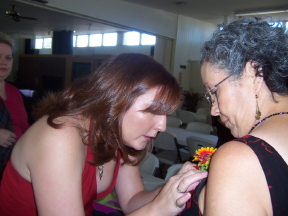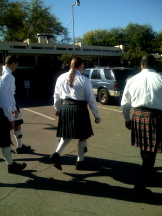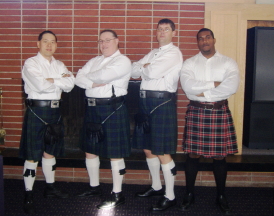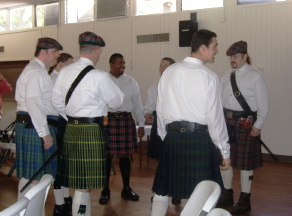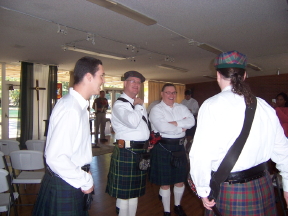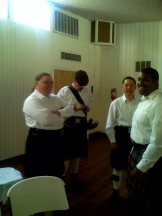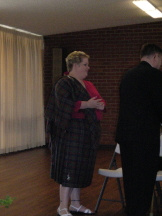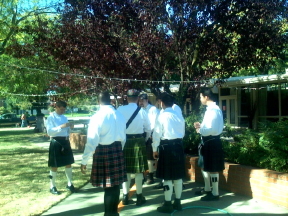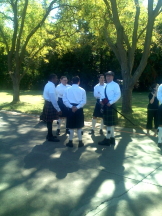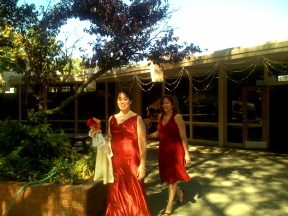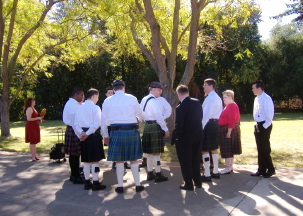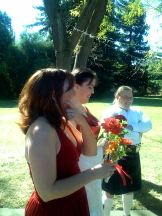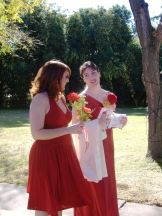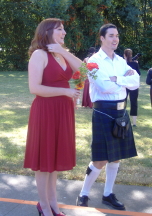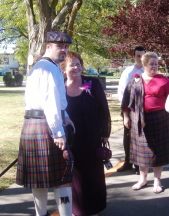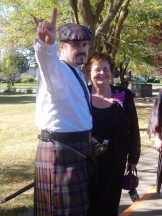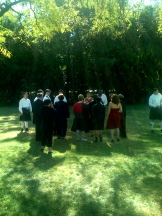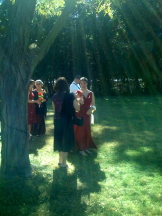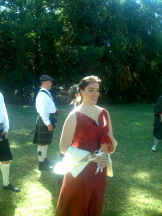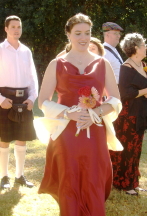 Continued next page...






<< Back to Photo Album | < Previous Page | Next Page >


Photos taken by Marlene Sheldon, Carmela and Michael Chavez-Lieberman, Eugenia Williams, and Annie Smith.