<< Back to Photo Album | < Previous Page | Next Page >
Sheldon/Key Wedding
5 October 2007
Rehearsal & Dinner
The night before the wedding ceremony we had the typical rehearsal at the Newman Center, blah, blah. Pretty basic, it's not like it was something difficult that we had to work through. You'll notice a partial picture of Mike walking down the aisle; that is the only picture of Mike walking down the aisle for the entire wedding deal (unless someone else got a photo that we don't know about)! How does a professional photographer neglect to take a picture of the groom walking down the aisle during the wedding ceremony!?

In order of procession our wedding party included Fr. George Wanser, Theresa and James Sheldon (sister and father of the groom), Marlene and John Sheldon (mother and brother of the groom), Sonia and Ty Key (mother and brother of the bride), Corey Puccinelli (best man), Carmela Chavez-Liberman (matron of honor), and of course Mike and Maya. Also involved in the wedding ceremony were Adelaida Anderson (aunt of the bride) who sang the Alleluia, Annie Smith (friend of the groom) who did a reading, and Tina Bartell (friend of bride and groom) who did the prayers of the faithful. During the rehearsal, some of Maya's friends and family were in the other room creating beautiful flower arrangements and then watched the rehearsal when they were done.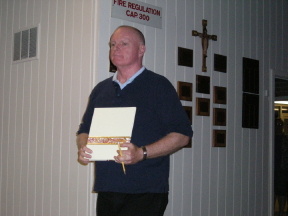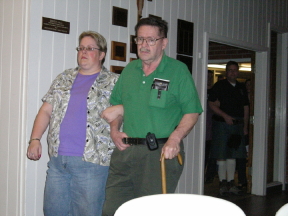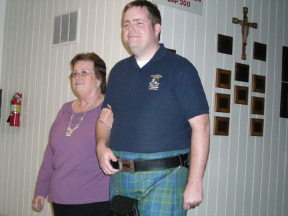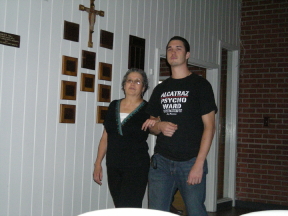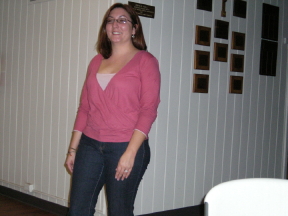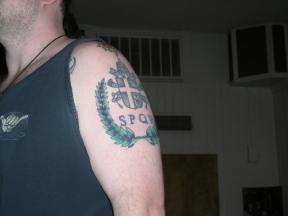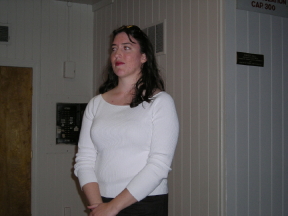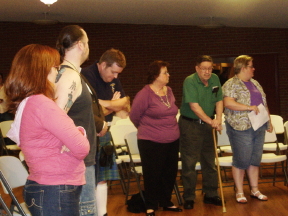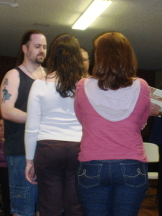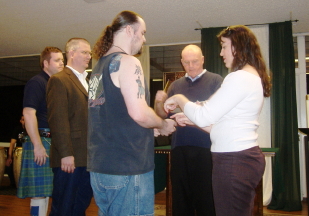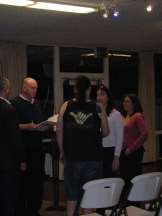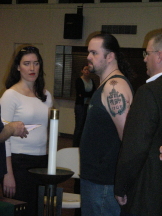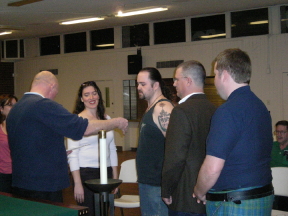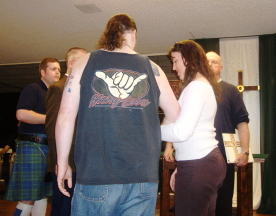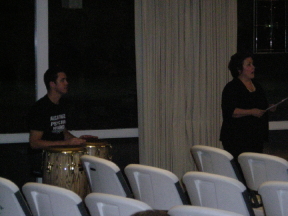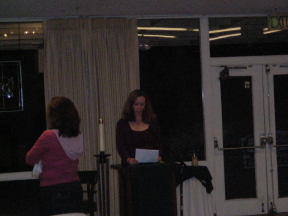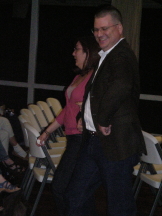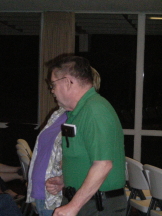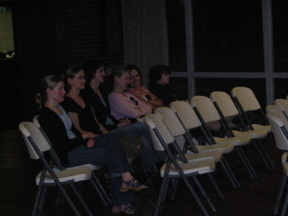 ---
After the rehearsal everyone drove out to Mikuni's for a really fun rehearsal dinner. I think that even those that didn't want sushi enjoyed it.

During the dinner my matron of honor, Carmela, surprised me with the handkerchief/quilt and charm bracelet created by all of my friends and family. I had been involved, to a certain degree, in the planning of the handkerchief/quilt (it was my version of "something old...new...borrowed...blue"), but even knowing that the hankerchief/quilt had been created I was still surprised to see it and amazed at just how wonderful it is. I have to thank everyone that contributed a square, it is beautiful! When I opened the box with the bracelet I actually got misty-eyed because I was not expecting it at all. I am so incredibly honored to have all of my friends and family represented on that amazing bracelet. I have to thank you all from the bottom of my heart. I have never felt so loved than I did at that moment, sitting next to my fiancee on the night before my wedding looking at a combined gift from everyone that I cherish in my life! I love you all.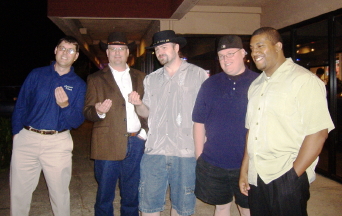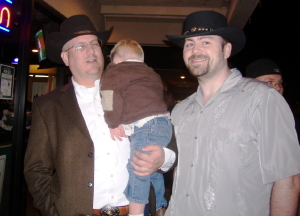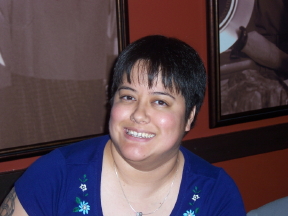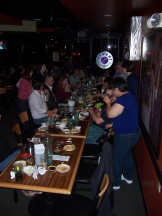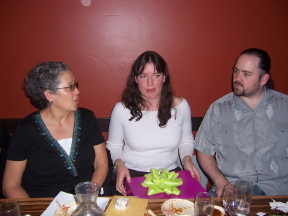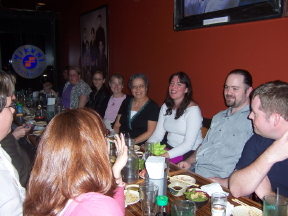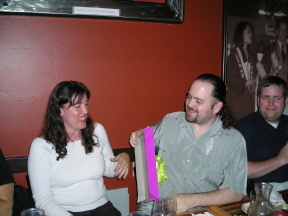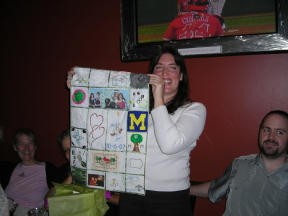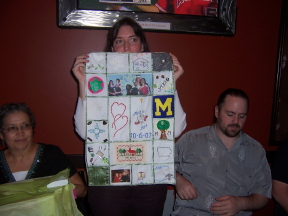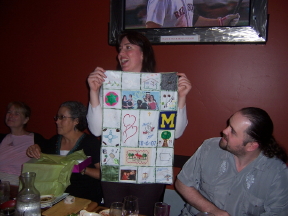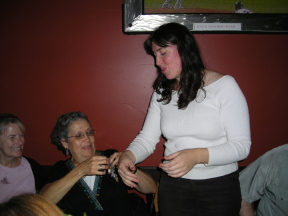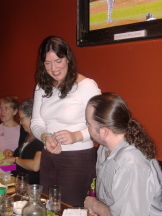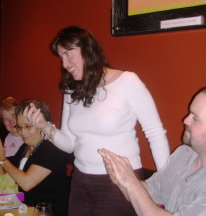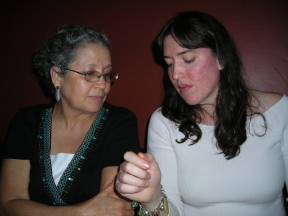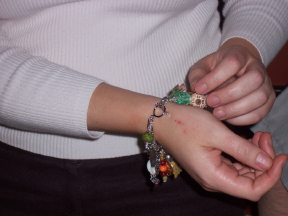 << Back to Photo Album | < Previous Page | Next Page >


Photos taken by Marlene Sheldon, Carmela and Michael Chavez-Lieberman, and Annie Smith.