<< Back to Photo Album | < Previous Page | Next Page >
Sheldon/Key Wedding
5 October 2007
Maya's Spa Party
I did not want to have a bachelorette party or a bridal shower, so instead my mother and best friend arranged a Spa Party the day before the wedding ceremony for whichever of my closest friends and family could come to Sacramento early. This was probably the event that I was most looking forward to out of the entire weekend, because I was looking forward to spending quality time with my good friends that I don't see very often.

We had the Spa Party at Arden Hills Spa, and I have to say that while they were accomodating to our large group as far as scheduling, they were completely inflexible when it came to planning the party and I can never recommend the Spa to anyone for a party.

The party started, for the most part, with lunch. (Some people had earlier appointments in order to get us all scheduled in.)

Clockwise: Maya (head), Carmela, Sonia, Marlene, Tina, Teri (Mike's sister), Trisha, Ty (foot), Teri (Maya's aunt), Candace, Vivi, Rhynda, Jessie, Jen.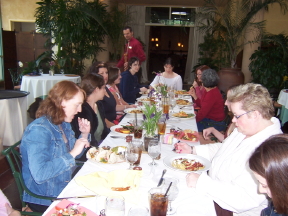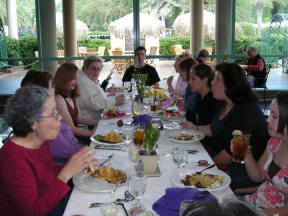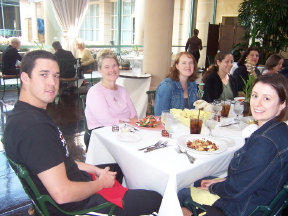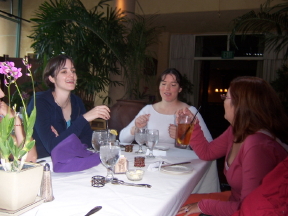 After lunch we all hung out in the lounge and jacuzzi area, and had spa treatments. It flew by way too fast.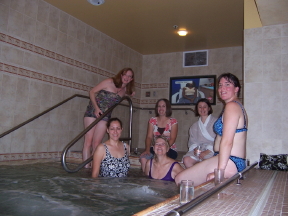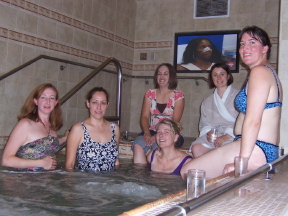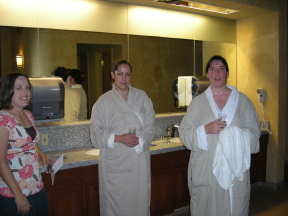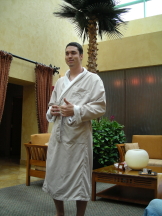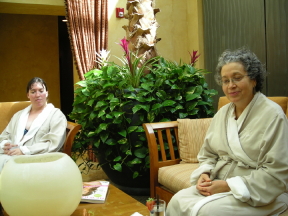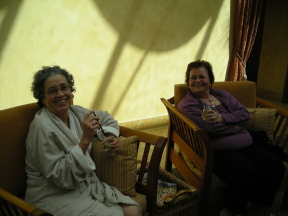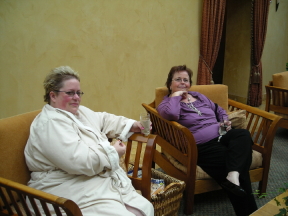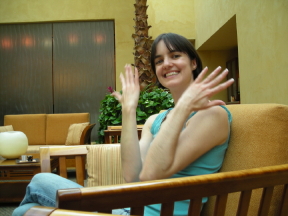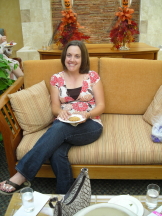 << Back to Photo Album | < Previous Page | Next Page >


Photos taken by Marlene Sheldon and Carmela Chavez-Lieberman