<< Back to Photo Album | < Previous Page | Next Page >
Sheldon/Key Wedding
6 October 2007
Wedding Reception p.2, Dancing
There was a lot of dancing during the reception.

We made our CDs with our own music selection, so the dancing and the dancers varied throughout the afternoon. We had music from Rammstein and Black Sabbath to Dixie Chicks and Johnny Cash to Ricky Martin and Shakira.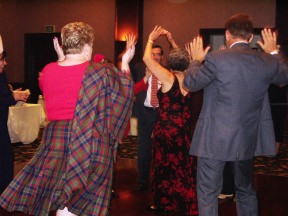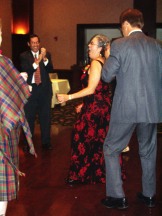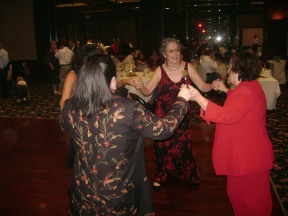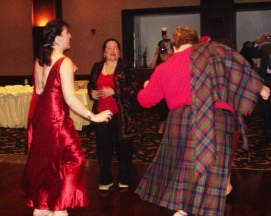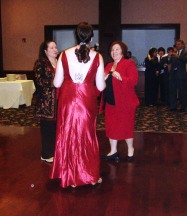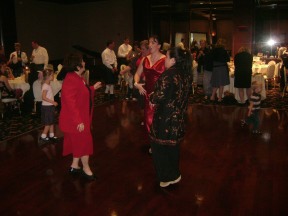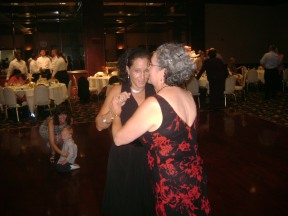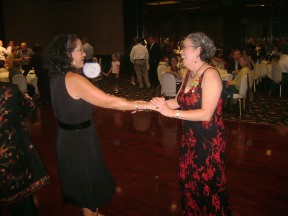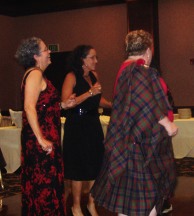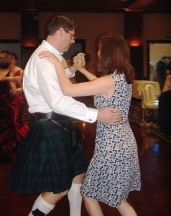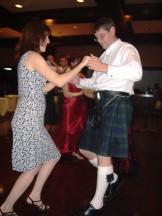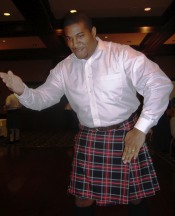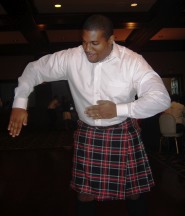 We had a "normal" conga line...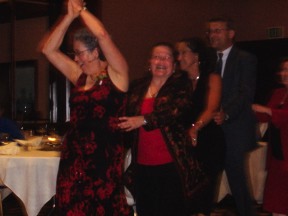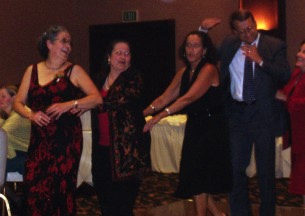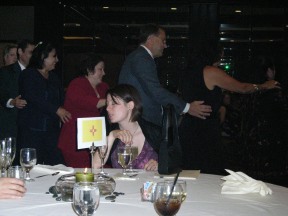 ...a unique Kilted Man Can-Can (couldn't pass up the opportunity, and don't worry there were no scandalous flashes)...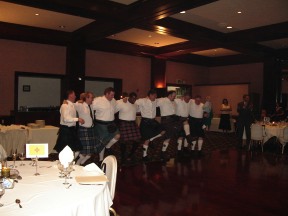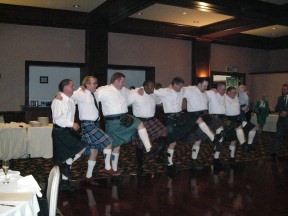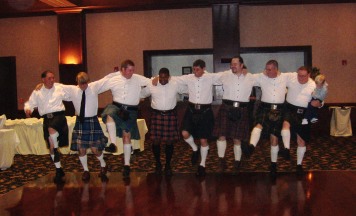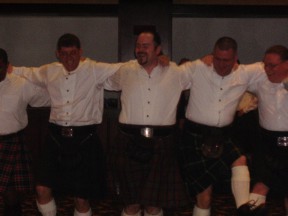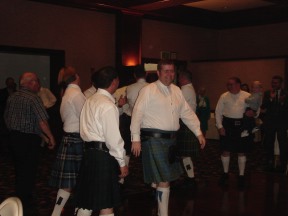 ...some non-traditional mother-daugher quasi-belly dancing with a little bit of sort-of salsa dancing...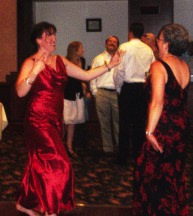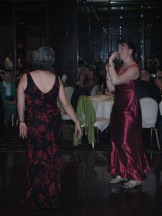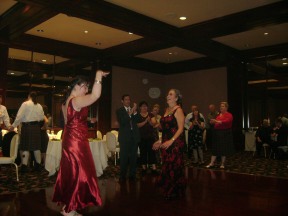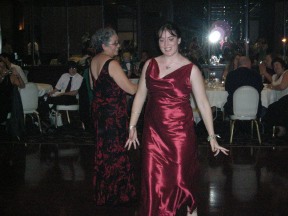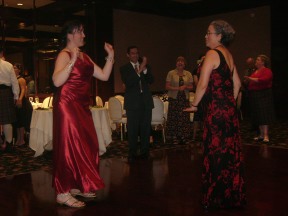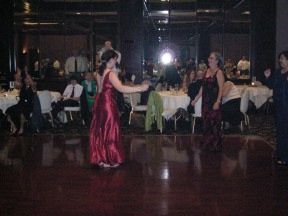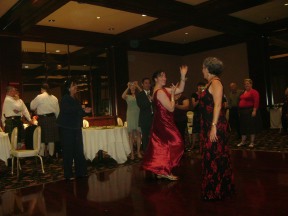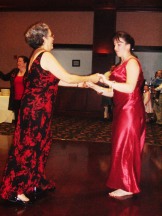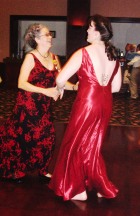 ...and a very non-traditional and unplanned "first dance". In the latter part of the afternoon, "Knights of Cydonia" by Muse came on and Mike "unleashed his majestic mane" (dramatically pulled off his hair band) and came to join me on the dance floor. Everyone else apparently disappeared from the dance floor as we proceeded to headbang, sing, belly dance (Maya only), and dance in other unnamed moves. It was fun, it was challenging (notice Mike in boots and Maya barefoot), and it was probably a bit weird to watch.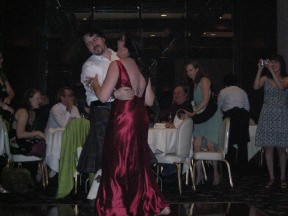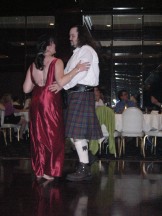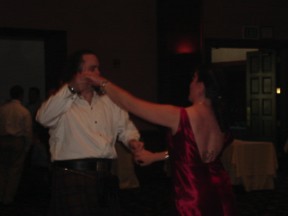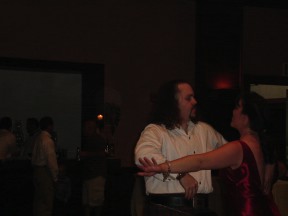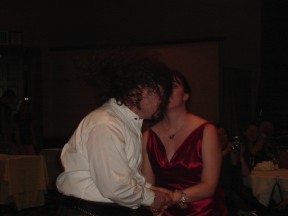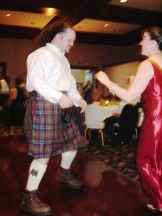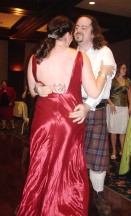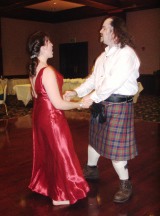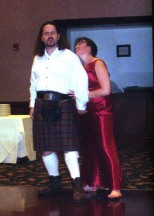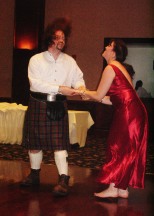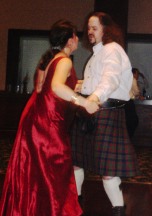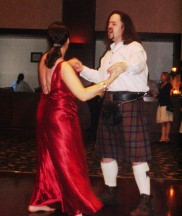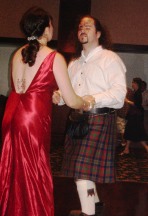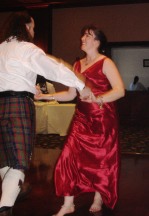 Continued next page...
<< Back to Photo Album | < Previous Page | Next Page >


Photos taken by Carmela and Michael Chavez-Lieberman, Annie Smith, Teri Sheldon, and Bill and Margaret Rapp.